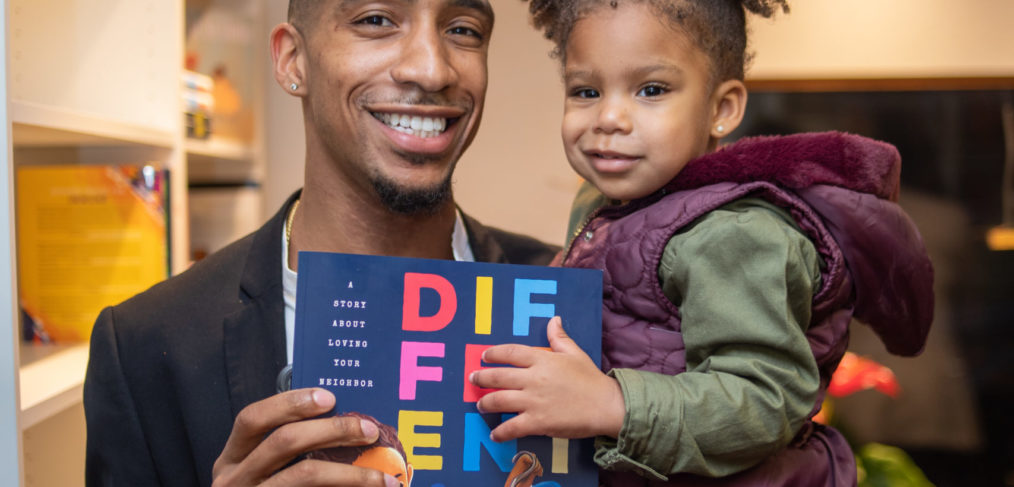 100 BMOA – LOVE IS STRONGER THAN HATE – A RESOUNDING MESSAGE TO OUR KIDS IN CELEBRATION OF BLACK HISTORY MONTH
As part of The 100 Black Men of Austin, Inc.'s Cultural Competency  Initiative and in honor of Black History Month, the organization will welcome inspirational  speaker, author and former professional baseball player, Chris Singleton. Singleton  became a nationally renowned speaker with a message of resilience, forgiveness and  unity following the loss of his mother in the 2015 Mother Emanuel Church tragedy in  Charleston, SC. where nine black bible study participants were killed by a self proclaimed white supremacist. Chris's speech on overcoming hate with love has gotten  him featured on Lifetime, ESPN E:60, USA Today, CNN, and Fox News.  
His first children's books, Different – A Story About Loving Your Neighbor, has been  featured by numerous outlets, including The Obama Foundation. His newest book, Your  Life Matters, is equal parts homage to historical and contemporary Black figures and a  reminder of the greatness that lives within each child. It reassures children everywhere  that no matter what they hear, no matter what they experience, no matter what they're  told, their lives matter. 
Singleton's Austin appearance, sponsored by 100 Black Men of Austin, Inc. and hosted  by Black Pearl Books – a local, black-owned bookstore, will include a book donation to the Austin Public Library, book readings at  three local elementary schools along with free books distributed to the students.  Singleton will also speak to a group of local High School students, and a group of  student athletes at Huston-Tillotson University. 
"Chris's story of overcoming hate with love, is a message we all need to hear. His life is  an example of how love can break barriers and unite people, and that is an inspiration  for any age." Said Karl Spencer, President, 100 Black Men of Austin, Inc., "We are  excited to once again partner with Black Pearl Books on our Cultural Competency  Initiative where the goal is to increase literacy, make reading fun for kids, support teachers by providing resources to engage with their students, and distribute culturally  relevant books."
Soulciti Article – https://soulciti.com/100-black-men-giving-away-700-books-with-black-pearl-books/
Fox News Segment – https://fox7austin.com/news/after-losing-his-mom-in-church-shooting-author-chris-singleton-stops-in-austin-to-inspire-students